The world meets in Frankfurt. Frankfurt is setting trends. With the global Airport Frankfurt the Frankfurt RheinMain area is gateway to the world and a unique HUB where international talent meets modern lifestyle, dynamic trade and strong economy.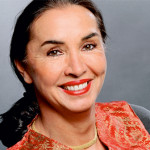 Hannemie Stitz-Krämer
President and CEO of PRP Kronberg & initiator of FRANKFURT STYLE AWARD
As the Commissioner for Economic Development of Frankfurt am Main I'm delighted that we are taking on the fascinating topic fashion in the limelight of the Alte Oper with this wonderful talent platform for young designers from all over the world and thus reveal a different side to our creative hub.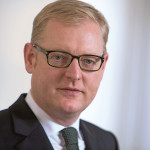 Markus Frank
Deputy Mayor of Frankfurt am Main
Frankfurt Airport is a retail location with a strong focus on high class fashion. Our international direction towards E-Commerce and digital customer loyalty has proven that digitalization and fashion is a perfect match. The Digital Showroom for the FRANKfurtstyleaward shows this impressively with many striking details and contradictions.
Kai Schmidhuber
Senior Vice President | Fraport AG
We are delighted to partner with the FRANKfurtstyleaward once again in 2016. Fraport AG is supporting the international Talent Contest for Fashion & Design in its fourth year already. Being the "Gateway to the World", melting pot for different cultures and unique people, Frankfurt Airport is more than happy to support an event where there is no limit for fashion and design. It is great to see how many talents from all over the world competed in the award to share their creative ideas with us. Take a look at the high-contrast sketches of the young talents in our Digital Showroom and enter the "World of Contradictions.
Anke Giesen
Member of the Board of Fraport AG
The early support of young talent is essential, especially in the fashion industry. Although the fashion design students are in the focus of attention at the FRANKfurtstyleaward, the International Talent Contest for Fashion & Design provides a promising platform for upcoming models as well. We are glad to be a part of the contest for the first time and are excited to experience the international atmosphere of the FRANKfurtstyleaward and also enrich it with our upcoming models.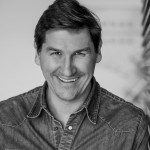 Carlos Streil
Modelscout | East West Models
The successful development from a regional talent contest for fashion and design to international awareness and reputation deserves respect and support. Messe Frankfurt with Texpertise Network as worldwide market leader in the textile fair business is a commited partner and supporter of FRANKFURT STYLE AWARD and the inspiring collection of international creativity in fashion and design.
Detlef Braun
General Manager | Messe Frankfurt GmbH
Nowadays it is becoming increasingly important to discover and promote talent early on. The Frankfurt STYLE AWARD provides young upcoming fashion designers the opportunity to prove themselves before a jury of experts. For us, it is a wonderful platform where we can come into contact with national and international talents and observe their abilities.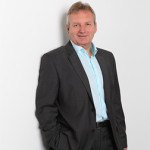 Reinhold Werthmann
Director Human Resources Capital Management | s.Oliver
Last year's Frankfurt STYLE AWARD Gala demonstrated impressively how inspiring new ideas can arise from chance encounters. We are happy to be a Gold Sponsor of the Frankfurt STYLE AWARD for a 2nd time. UPS sees itself as a global partner for fashion that fashion designers and sales persons can rely on. We solve any challenges along the oftentimes overwhelming supply chain, so you can focus on what you do best.
Vincent Beyer
Retail Segment Manager | UPS Germany
Fashionistas and designs, who gather at the FRANKFURT STYLE AWARD love shopping, travel and lifestyle. As one of the largest frequent flyer and reward programs in Europe with an exclusive offer on premium brands and products, is Miles & More the ideal companion for trendsetters and partners of the FRANKFURT STYLE AWARD.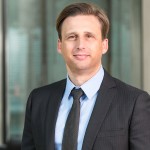 Thorsten Schlothane
Director Marketing | Miles & More GmbH
The FRANKFURT STYLE AWARD puts Frankfurt and lifestyle on the agenda. Initiatives like the International Talent Contest for Fashion and Design are important. They highlight the variety in a city and turn this variety into something that can be experienced.[...]. It is important to support and give projects that aid young talents a helping hand.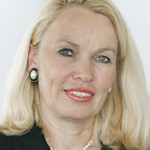 Annegret Reinhardt-Lehmann
Director | Frankfurt RheinMain – Die Wirtschaftsinitative
As a protagonist of the Frankfurt Alliance for Talent, we support the Talent Contest with full conviction. The initiative puts fashion design on the agenda and gives life to the brand Frankfurt.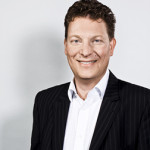 Claudio Montanini
President | Marketing Club Frankfurt
We are happy to welcome all design talents to our house. For us, it is a great experience, to have so many young creative people stay in our Airport Hotel surrounded by greenery." After an exciting Gala evening and festive award ceremony[...] our guests can expect a comfortable and restful night at the "Gateway to the World".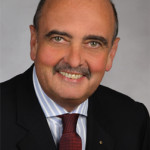 Anton Wüstefeld
Director | InterCityHotel Frankfurt Airport
Design is an important part of the hessian cultural and creative market. We are very happy that the Frankfurt STYLE AWARD offers young talents from fashion design an exciting platform. And, we think it is great that this initiative has found so many promoters in the region, which is a good sign for the creative standing of Frankfurt RheinMain.
Wolfgang Weyand
1. Chairman of Cluster der Kreativwirtschaft Hessen e.V. (CLUK)
The compelling part about the FRANKFURT STYLE AWARD is that this international contest promotes the goals of upcoming designers during the course of their education.
Prof. Dr. Verena König
Professor for Marketing and Brand Management at DHBW Mannheim
The FRANKFURT STYLE AWARD is a still young event watched by many, but with a mature concept that promotes the future of young fashion makers on an international level.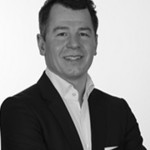 Dominique Cherpin
Representative of the french trade show Première Vision in Germany and Director of the agency Exalis GmbH
We offer young fashion designers the opportunity to show their abilities at an international contest in front of an expert jury. As the runway for the Award Gala on September 26th, the Fraport Forum in the Frankfurt Airport provides a one-of-a-kind career platform that might be their "the Gateway to the (fashion) World.
Ty-Rown Vincent
Creative Director & Show Producer | FrontRowAgency
The International Talent Contest attracts more and more upcoming fashion designers who want to express and demonstrate their creative talent in a competitive environment. Creativity needs a lobby!
Aleksandra Dordevic
Serbian Consul General in Frankfurt
The FRANKFURT STYLE AWARD gives young designers a career platform. Upcoming designer who believe in themselves and who are passionate about their work will likely be able to make it to the top after participating in the contest.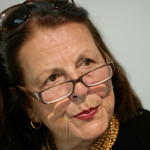 Dominique Deroche
Representative of the Foundation Pierre Bergé Yves Saint Laurent | Jury Member
This international talent contest offers a great opportunity for young people to showcase their creativity as well as their impressions of the Zeitgeist and allows to express themselves in one of the most beautiful languages – fashion.
Madame Sophie Laszlo
French Consul General in Frankfurt, Partner Country France