Häuser der Mode Frankfurt (Houses of Fashion) were once again the location for the preparations of the big FRANKFURT STYLE AWARD Finale on September 5th, 2015. All important partners and participants came together to arrange the runway show for the Gala evening of the International Talent Contest.

The makeup artists of the Famous Face Academy in Frankfurt tested looks for the runway, fashion show producer Tyrown Vincent was there as advisor for the models and passed on his know how to the young talents, including models from the modeling contest Main Topmodel.
Perfect posture for the camera and the right gait on the runway are his expertise. As backstage manager, designer and choreographer Marco Marcu is responsible for fitting the designs to the upcoming models and preparing the runway show. The host from the important fashion trade center in FrankfurtRheinMain, hdm Centermanager Alexader Socher is impressed by the professional teamwork from the whole team and the quality of the fashion creations: "I have seen many impressive outfits that the labels in our house would immediately include in their collections."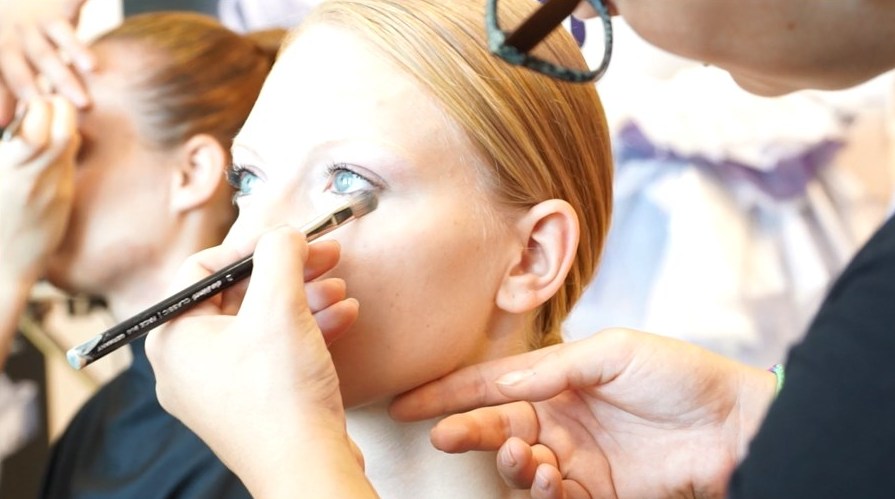 "We are very thankful for the professional and, for the large part, voluntary commitment of our long term partners in Frankfurt," stressed Hannemie Stitz-Krämer, Founder of the FRANKFURT STYLE AWARD. "With this committed team, we have grown since 2008 to an internationally significant talent contest for fashion talents.
Photographed by Dietrich Skrock, all Top60 designs of this year's Finale can be marveled at in the "Gallery of Finalists" on www.frankfurtstyleaward.com.
The nominated Top60 fashion creator's of tomorrow will arrive in FrankfurtRheinMain from 31 countries and are excitedly awaiting their debut on the impressive international stage in Frankfurt Airport.
With 400 international guests from politics, economy and society, including Aleksandra Dordevic, Consul General from Serbia and Doyen of the consular corps Hessen, in addition to many more Ambassadors and foreign representatives from China, India, Mexico or Senegal. Under the patronage of the City of Frankfurt am Main and with the Main Sponsor, Fraport AG, the FRANKFURT STYLE AWARD GALA will be the No. 1 International Fashion Event in FrankfurtRheinMain.